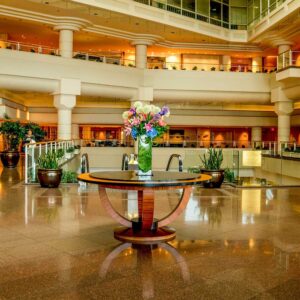 Roses Pro Cleaning Las Vegas has become the premier office cleaning company. Our team is using personal protective equipment and features the most up to date cleaning practices. We sanitize common areas, wipe down any excess sanitizer and leave all surfaces safe for work. Serving offices, high rise condominiums, construction clean-up and everything commercial, we are ready to serve you.
Cleaning Resolutions
Keeping Your Office Clean – A clean office is a happy and healthy office. At Roses we specialize in office cleaning. With a specially trained crew, we clean offices from large to small including multi location businesses. All we need to work out is the scheduled days you need.
Construction Clean-Up – Before the final occupation of your building occurs, we come in and give it the perfect once over. We'll clean every window, bathroom, floor and wall required. It takes a special company to understand how to complete this task. Roses Pro Cleaning knows.
Office Buildings – If you have an office building with large common areas and public restrooms, Roses is the best cleaning option. Your tenants rely on the best first impression for their clients and employees. Much like we will keep their offices clean, the common areas are just as important. As an owner or management company, call Roses for an estimate.
Gyms and Workout Facilities – As a longtime Las Vegas cleaning company, we have cleaned almost every major brand name in the gym industry. We know that clean floors and equipment are essential for the health and wellness of your clients. Our process and quality are what keeps our clients coming back. When you have a gym in need of cleaning, call Roses.
For a free estimate on cleaning and sanitizing your work space, office or construction project, call Roses Pro Cleaning Las Vegas at (702) 658-4840 today.