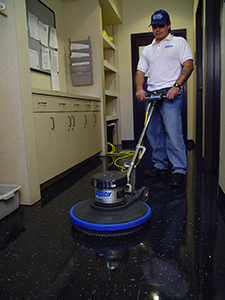 One time janitorial services are needed for a variety of reasons. We understand that routine service isn't always required. At Roses Professional Cleaning, we provide one time cleaning janitorial services in your time of need. Our standard janitorial services create a clean work environment leaving you time to do what you do best.
The Roses Pro Cleaning specialists learn the needs of your building or construction site while dedicating attention to any trouble spots. This attention to detail is what makes our janitorial services and our clients a success.
Why might you need our cleaning janitorial services?
New renovation or new construction
Moving from one office space to another
VIP or Special visits
Office parties/Events/Holiday
Seasonal Cleaning
The time of year dictates the necessary cleaning. No matter your cleaning need, Roses Professional Cleaning has a janitorial service solution for you. Whether you have new construction, a move or a simple office party, we can provide a solution. Call and tell us your needs and we can provide information on our janitorial services that would work best.
Roses Pro Cleaning
Locally owned and family operated, we are the professional cleaning company Las Vegas businesses trust. In business for more than 25 years, our clients keep coming back year after year. With a solid reputation, our team is always ready to serve your cleaning needs.