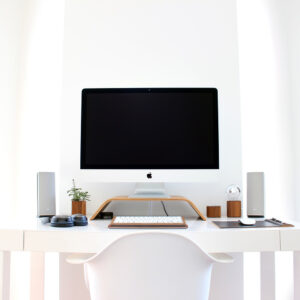 A healthy workplace is cultivated with good habits and employee buy-in to the process. Studies have shown these to be some of the dirtiest things in an office: elevator buttons, office phones, water fountains, computer keyboards, vending machine buttons and the microwave door handles, to name a few. Regular cleaning of these items and common areas reduce the spread of germs and potentially harmful germs. The following is a list of things that help reduce the spread of germs in an office.
Employee Hand Washing
It should come as no surprise that the biggest contributor to infections is improper hand hygiene. Even though this is a lesson taught early in life, many people just do not wash their hands properly. As an employer, posting signs in the wash rooms often helps.
Sick Employees Coming to Work
When employees are sick, its better they stay at home to get better as this promotes wellness across the office. When sick people congregate in confined spaces, they tend to get sick at a faster rate. In addition, a clean workplace often has less absenteeism. A report by PricewaterhouseCoopers commissioned by Medibank Health revealed that absenteeism cost the Australian economy $7 billion each year. Ensuring the cleanliness of your workplace contributes to the good health of your employees, resulting in fewer sick days.
Motivates Employees
It has been shown that clean workplaces appear more dignified and respectable which will help to influence the mindset of your workers and inspire them to act in a more professional manner. This will help them to focus on the tasks at hand and do their best. The result is happier employees. Because your workers spend the better part of the day at the office, associating positive feelings with being in the workplace becomes necessary. When employees have high morale and satisfaction in the workplace, it follows that they are happier with their jobs.
Roses Pro Cleaning
For a complete and free office cleaning quote, call Roses Pro Cleaning today at (702) 658-4840. Our team is ready to service your office cleaning needs.