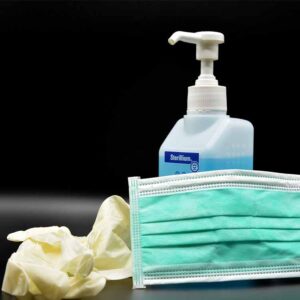 Office cleaning during flu season is a top priority more than any period in our lifetime. In addition to regular cleaning, Roses provides hospital grade sanitizers eradicating germs on contact. This type of service sets Roses Professional Cleaning apart from other companies. With more than 25 years experience in serving Las Vegas commercial buildings, we have built our reputation on service and quality.
Cleaning Process
The cleaning process we use at Roses starts with a comprehensive review of the project at hand. Our team reviews all work spaces, floors and restrooms and common areas. Our customized plan ensures all areas are cleaned with the highest grade materials allowable by the EPA (Environmental Protection Agency). Cleaning office buildings takes time to do the job right. Our team arrives in the night time hours as not to disturb normal operations.
Office Buildings
Office cleaning during flu season has a new meaning this year. With the purchase of new sanitizing equipment, we are working smarter. The sanitizing process occurs in two parts.
Part 1 – using a high powered and self contained machine, we spray sanitizer on all hard surfaces. This includes desks, calculators, staplers and anything left on the desks.
Part 2 – with a clean towel, the area is wiped down, including all hard surfaces. This process takes time as we ensure the area is clean and dry prior to moving on to the next area.
Roses Professional Cleaning
Family owned and operated means we treat every office like our own work space. It's an honor to serve the Las Vegas area keeping their employees safe and healthy. Cull us for a frses Professional Cleaningee estimate on your commercial building, new model home cleaning or construction clean-up at (702) 658-4840. Our team is ready to serve you today.