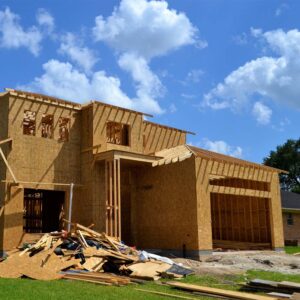 Las Vegas construction clean-up is a big job. At Roses Professional Cleaning, we specialize in construction site and final construction cleaning. As the final walkthrough approaches, we handle the finer details that get overlooked. Construction clean-up includes: dust removal, debris removal, cleaning walls and windows, baseboard scrub, light fixture cleaning and trash removal.
Why Hire Las Vegas Construction Clean-Up
Before a project is turned over to your client, there are last minute details that need to be handled. Rather than rush around and potentially "miss a post," let our crew handle the major and minor issues. On larger construction projects, the need for a final cleaning cannot be underestimated. The large projects are perfect for Roses Professional Cleaning.
While we handle any size Las Vegas construction clean-up, we do love a challenge. From large commercial office buildings to large fitness centers, our team does it all. Preparing your building for that first impression is our business.
We work closely with building owners and general contractors, to handle the post construction cleaning as well as the ongoing maintenance. Most clients hire us to handle the weekly cleaning once the building is open. With the relationships we build, we're honored to be able to serve the Las Vegas community.
As we continue to serve you, we appreciate the support we've received especially in the most trying times.
Roses Professional Cleaning
Family owned and operated, we approach every job with the highest level of care. We always have best practices in mind when it comes to cleaning and sanitizing. Our trained staff has cleaned countless commercial properties leaving them spotless. In this new era of cleaning, we have stayed on top of the latest cleaning techniques and the best products commercially available.
For a free construction site clean-up or commercial cleaning estimate, call us at (702) 658-4840